Why Family Learning is So Effective — Data and Statistics to Consider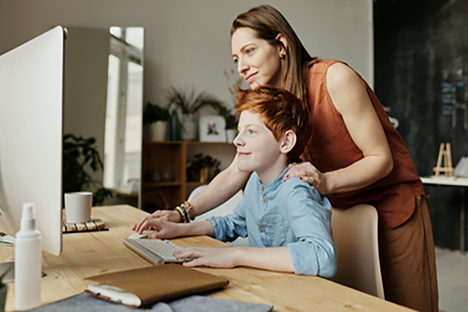 Key Family Learning Data to Consider
When considering a new learning program for the home, it's important that you're able to trust its effectiveness. One of the easiest ways to do that is by viewing research - if positive effects have been proven before, they'll likely come to fruition in your community too.
Some of the clearest statistics on family learning relate to the future of children who receive education in this style.
As adults, these kids have:
Higher average earnings
Fewer criminal arrests
More accumulated wealth
Stronger marriages
Proven Benefits of Family Learning
It's clear that family learning goes beyond school learning to improve the lives of its participants, but its benefits in learning outcomes can't be missed. The following research-backed effects are broken down by group for easy review.


Family learning has been shown to boost student achievement in school.


Kids are more likely to attend and finish school.


Children improve in a number of literacy skills, including reading, writing, vocabulary, phonetics, decoding, comprehension, and more.


ESL students become more fluent in English.


Childrens' social-emotional well-being, self-esteem, and attitude toward school improve.


Parents stick with family learning longer than other educational programs.


Parents value education more than before beginning the program.


Parents' reading and writing abilities improve.


Better jobs, higher wages, and improved job satisfaction levels become a reality thanks to the program's implementation.




Family members use this tool to bond and build better emotional connections.


Families become more involved in school activities and opportunities.


Families increase the value with which they view education, setting a foundation for lifelong success.


Family learning programs generate: lower high school dropout rates, fewer teen pregnancies, less welfare dependency, fewer nutrition and health concerns, and lower rates of at-home and community violence.
If you've been wanting to enhance your child's learning, whether for homeschool or as a little extra help, family learning is the place to start. The method boosts reading and writing skills for individuals of all ages, while building a love of learning, family relationships and more.
Before bringing a family learning program to your members, you need to be sure it actually works. The data above shows the positive effects on children, parents, family units, and society as a whole.
Your school's education program is excellent, so what more could family learning add? The program's effect on family bonds, thriving workplaces, healthy communities, and more offer additional reasons to support family learning.
If you would like to learn more about how family learning could benefit your community, feel free to reach out to our team today. Our family learning software is a simple solution to bring these statistics to life.