Family Learning — What is It?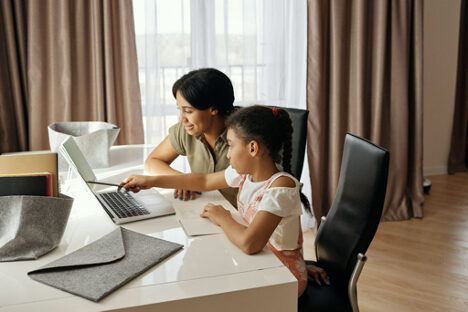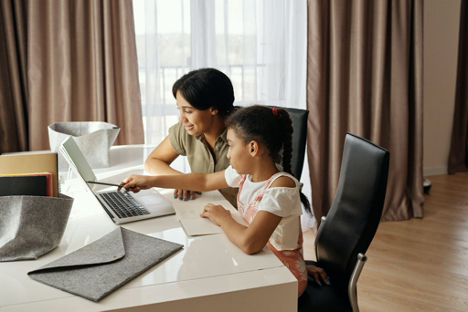 The definition of family learning is the act of children and parents — or children and other relatives — gaining knowledge together, sharing not only lessons, but also bonding along the way. Through the work that we do, family learning is also the solution to many of the world's reading and writing limitations. These definitions are bold, and the work we're doing is designed to stand out just the same.
Are you looking for a way to boost your child's learning, specifically in the areas of reading and writing, at home? Would you also be interested in potentially improving your own skills? Family learning can help all members of the household succeed, and the fun lessons can serve as bonding time, too. It can be used as a part of homeschool curriculum or simply as an added support for kids or adults reading at any grade level.
Are you tired of raising money by selling sweets? How about raising funds for your school while helping kids learn? You could not only boost the reading and writing rates of students, but it could also support family bonding, adult work opportunities, and even the financial success of the households in your area. And the best part is, it's a tool that you can offer for at-home enjoyment — no teacher monitoring required.
Would you like the kids in your school to study more at home? Are you searching for a way to engage parents in their children's learning? Here's the solution: family learning software. It's not meant to replace the tools that your teachers use. It's meant to provide an environment for kids to learn at home with the adults in their families. Parents take on a crucial role and everybody gains literacy skills.
Why Family Learning Works
We know that kids need support learning to read and write, but so do many parents. Adults who aren't confident in these skills often experience education and career setbacks, lower wages, and other unfortunate circumstances. But they have one motivation that can't be ignored, and that is to help their kids.
At the same time, children are motivated by fun, quality family time. When kids and parents take the time to learn together, it mutually benefits both parties. Children do better in education programs — from pre-K behavior to high school graduation rates — and adults boost their own learning, mastering skills that can potentially even carry them to better-paying jobs.
In our software, family learning looks like:
Kids and grown-ups playing literacy games together.
Family members comparing their progress to each other, similar to viewing opponents' high scores in video games.
Children teaching parents how to use the software, boosting reading and writing rates in a way that wouldn't be possible without the added motivation and help.
How Family Learning Develops Reading and Writing Skills
Family learning in general simply boosts motivation and bonding for all members of the family. But, when it is used in combination with reading and writing lessons, it gains the potential to impact users' skills in these crucial areas.
Some of the main reasons the combined learning experience works so well for literacy include:
Reading and writing are skills that people of all ages need in equal measure.
The skills are part of lifelong learning, not lessons that are taught, mastered, and left in the past.
Parent inclusion in reading and writing education has been proven to lead to an increase of positive feelings on the subject, as well as further literacy gains.
Overall, family literacy software is a tool that can increase the education levels and bonding of kids and parents alike. If you'd like to learn more about how the Family Learning Company's family literacy software boosts reading and writing skills in people of all ages, feel free to reach out to our team today. We'd be happy to discuss the details, and discover if our software may be a good fit for your family, organization, or school.